Inside Mogadishu's Rajo camp, cheers can be heard from the family and friends of Mohamed Noor and Huda Omar, a Somali couple, who have just married.
As they walk arm-in-arm through the place that will be their home, onlookers and guests dance in celebration of the start of their new journey. "Life is about who you marry, not the type of home you live in. I love him" Huda Omar told Reuters photojournalist and reporter, Faisal Omar, who visited the makeshift camp and documented its colourful nature in the days leading up to the wedding, as well as the celebrations that followed.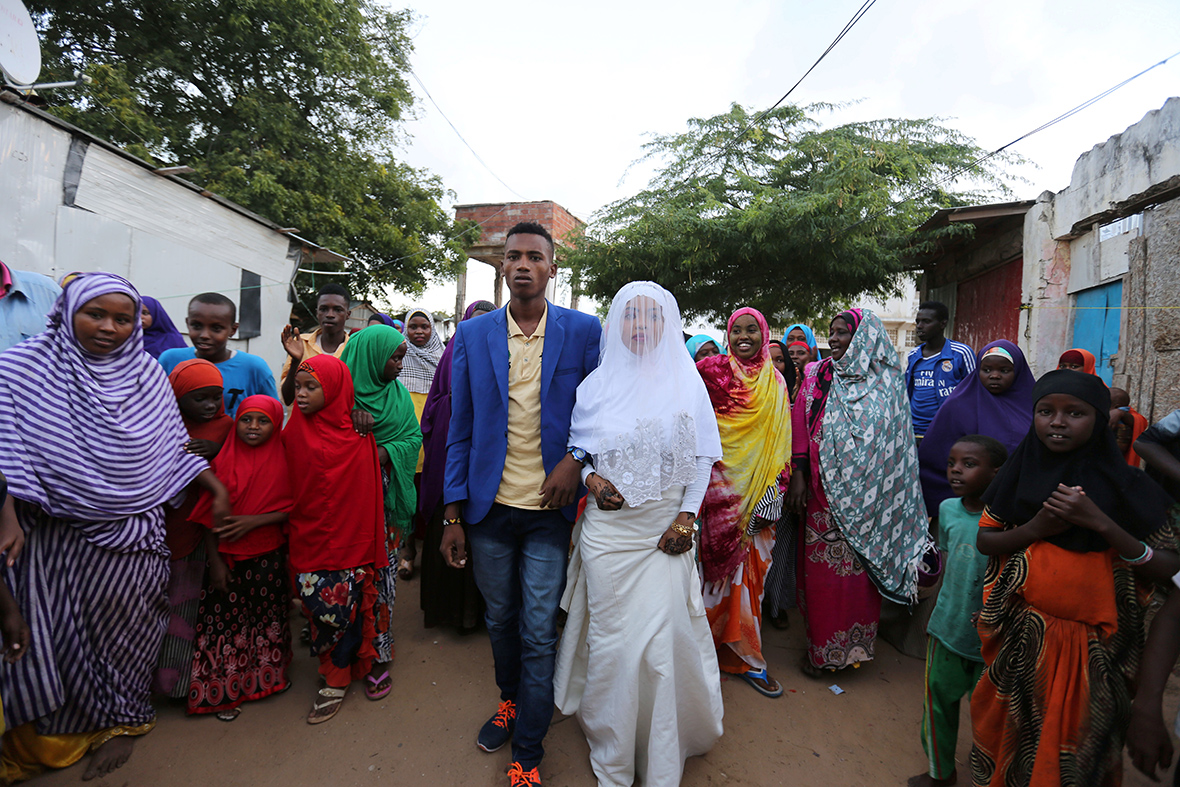 The Rajo camp is home to roughly 400 internally displaced people and is located in the capital of Mogadishu. Most of those who live there came during the early 1990s, as fleeing the famine. Years of conflict ravaged the Horn of Africa gave them no choice but to remain at Rajo.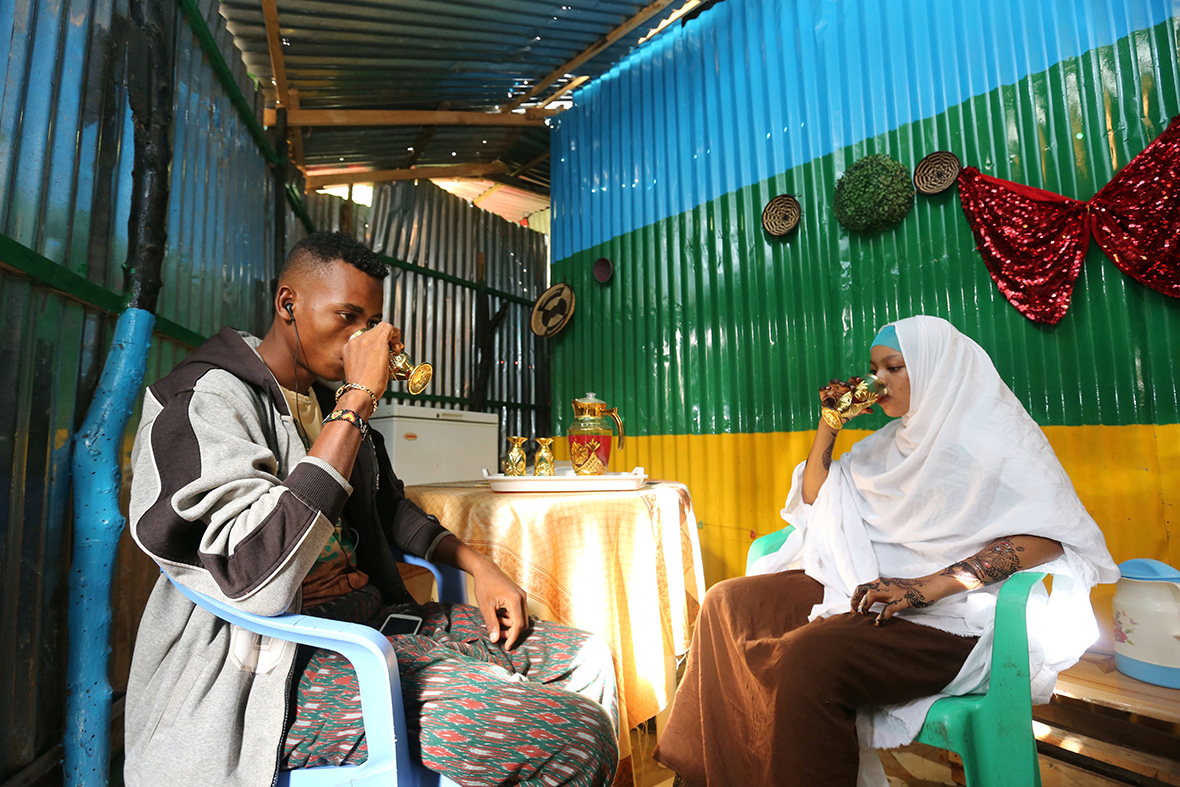 Noor has built a simple home for himself and Omar to start their new life, a small shack, divided into a bedroom and eating area which is part of Noor's family's larger makeshift house. Omar left her family hut in a farming area in Afgoye, roughly 20 miles away, for Rajo to live with her husband. For the wedding, the couple's bedroom has been decorated with colorful balloons and flowers. "We have loved each other for a very long time," the 20-year-old groom said. "I could not afford to build a house and marry her, so my mother helped with the little money she had."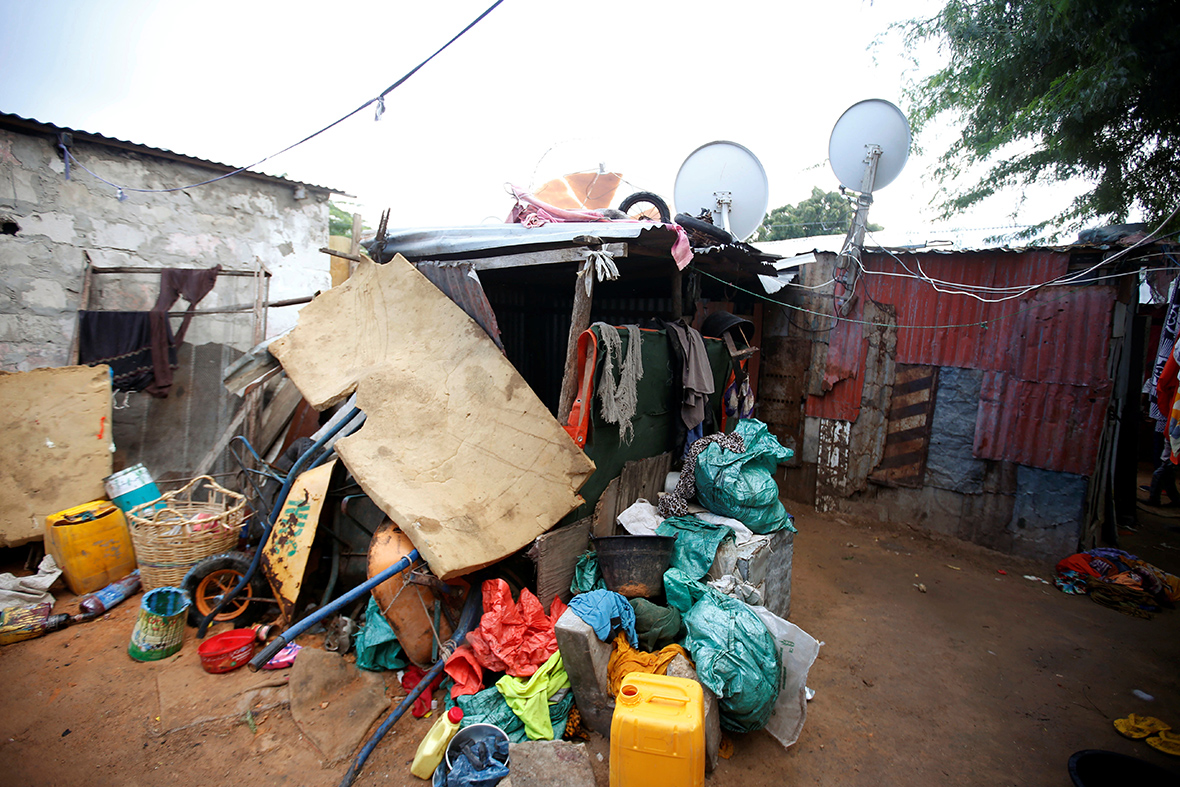 Noor, who was born in the camp, works as a mason with his father. His family were forced to move out of their hometown of Baidoa, after losing their livestock to the famine. Other's who live in the camp are builders, or sell sweets, nuts and stick toothbrushes to make money. Some beg around the seaside city, which like the rest of Somalia has been gripped by violence since the toppling of dictator Mohamed Siad Barre in 1991. "Life is tough here. Sometimes there are explosions nearby and the roads are blocked so I can't get to work," Noor explained to Reuters.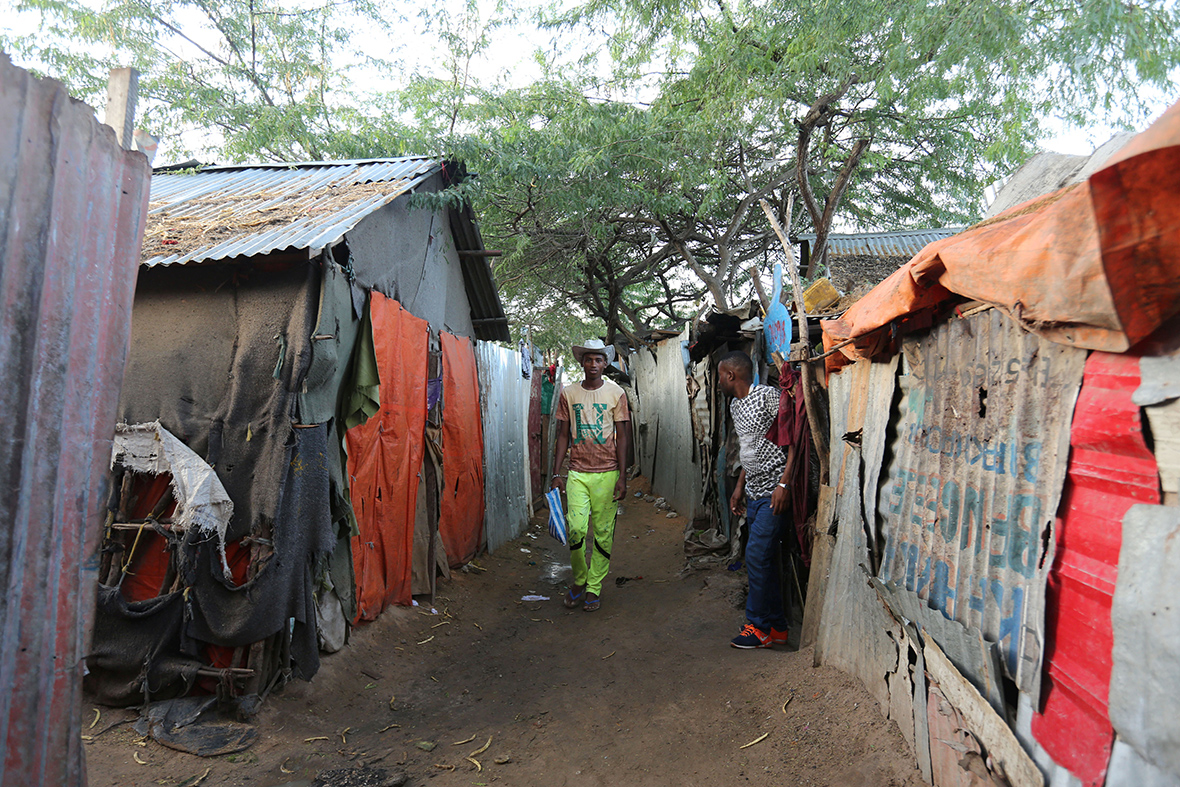 After the wedding, the couple celebrate a week-long honeymoon at their new home. After seven days, Omar is joined by other women for more festivities, during which guests bring presents, utensils and cakes. The bride's mother and mother-in-law place a coloruful scarf on her, in a symbolic gesture indicating she is married.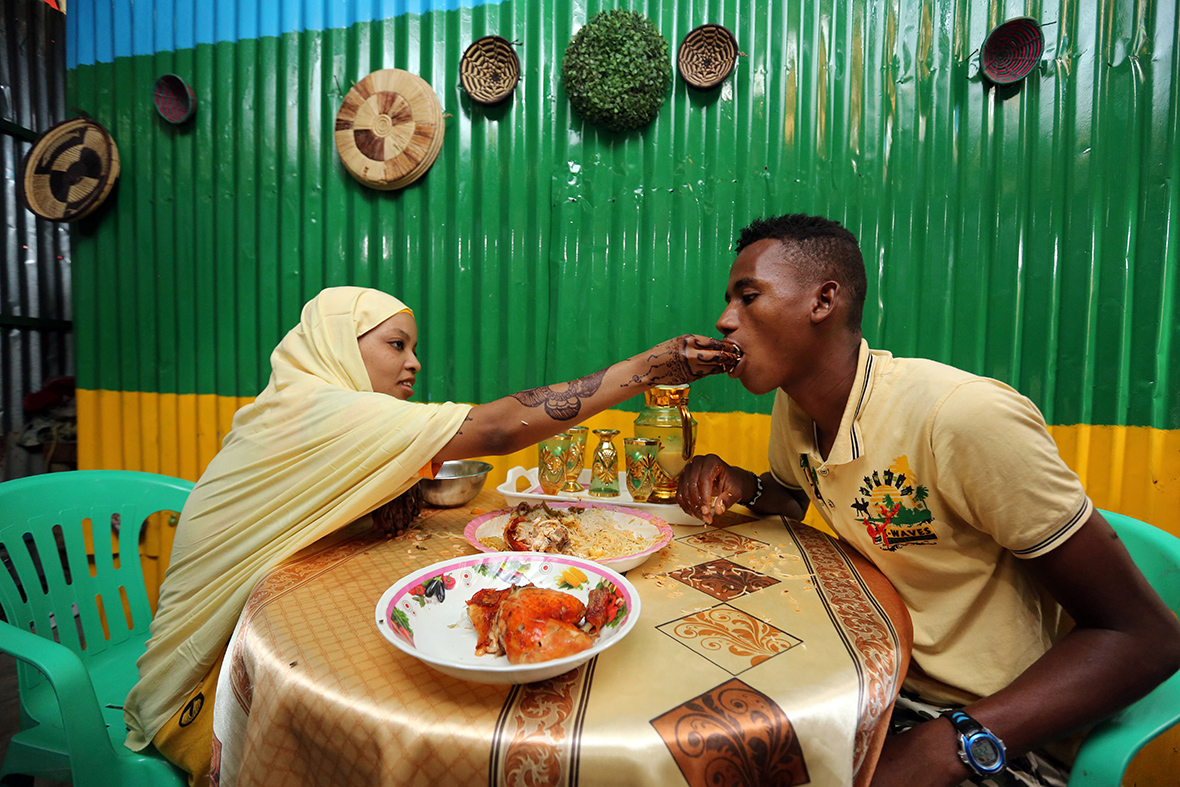 In the days that follow, life returns to normal. Omar will undertake chores at home, while Noor goes back to work. "I hope we will have children and I will be able to educate them," Noor said. "If I get a good job, I will save my money and open a shop for my wife so she can become a trader".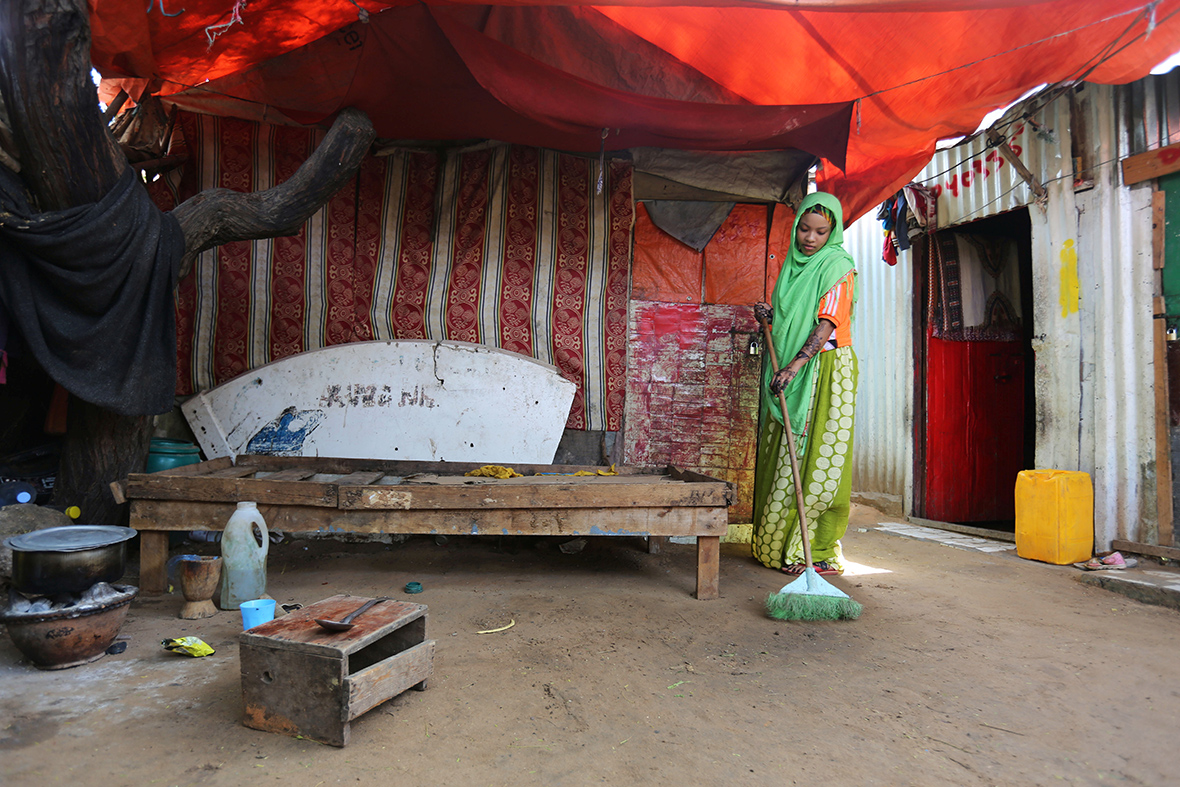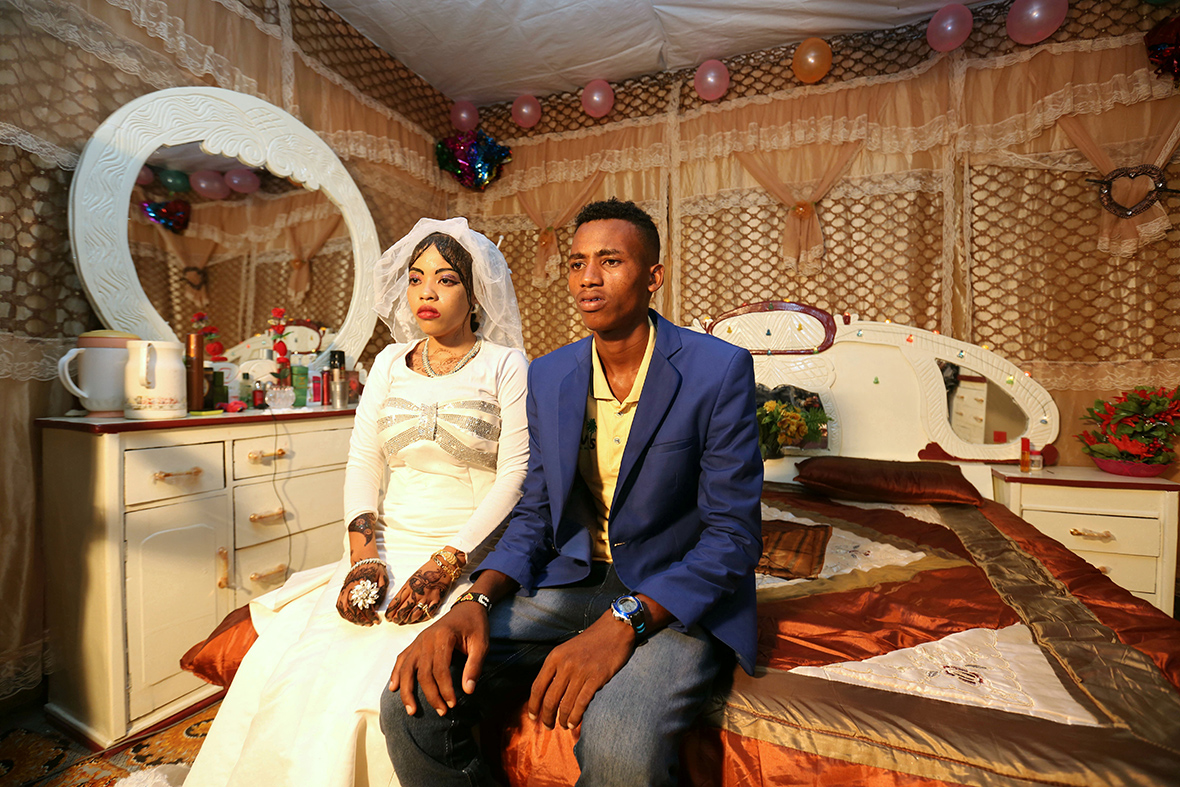 The photos were taking by Feisal Omar for Reuters. The story first appeared on International Business Times. Read rest here
Comments