THIS IS HUGE for Somali Canadians and Somalis around the world.
Prime Minister Justin Trudeau will unveil a sweeping cabinet remake Tuesday, ushering out the Liberal old guard, demoting underperformers and recasting the cabinet to focus on the Donald Trump presidency and international trade.
The immigration ministry will be taken over by Ahmed Hussen, a Somali-Canadian, a Lawyer, an Activist, and a Canadian MP that represents York South—Weston riding as a member of the Liberal Party of Canada.
This story is developing and when Ahmed Hussen takes office, we will bring you more. STAY TUNED. See below photos from Ahmed's when he was campaigning to become MP last year.
Below video shows Ahmed Hussen making one of his first remarks in the Canadian Parliament.
"Asylum seekers are not criminals." Ahmed Hussen, Somali Canadian MP, addressed the recent death of migrants from Somalia and the Horn of Africa before the Canadian Parliament. Ahmed Hussen received stand ovation for his compassion.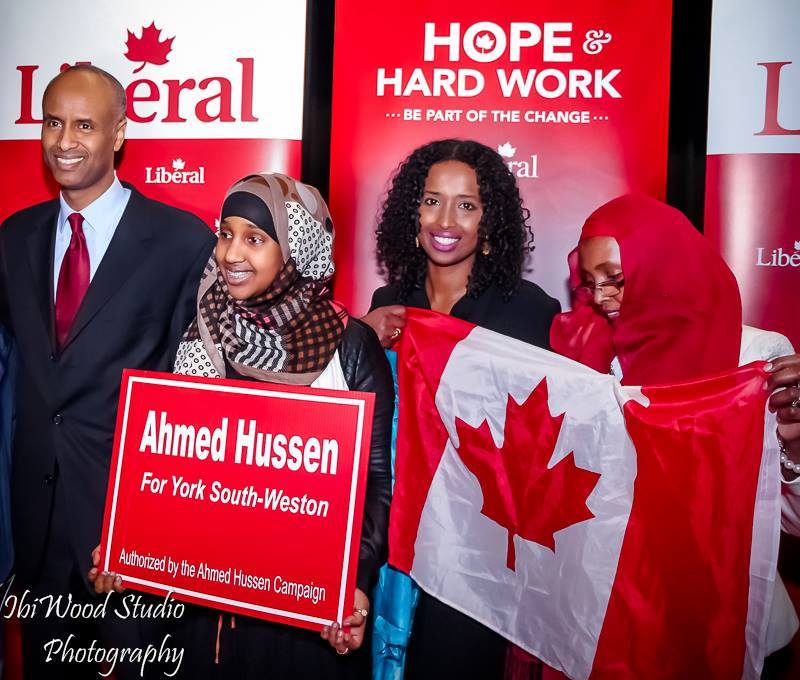 Comments